Profile
Newton is a comprehensive solution provider of steam and thermal energy systems that integrates on-site survey, project inspection, scheme design, intelligent manufacturing of a full range of products, installation and landing, and project operation monitoring.
Read more>>
Bellows Valves Experts
High quality valves are available. High quality, short delivery time and good service make VMV bellow valves your best choice.
SPECIALIZED IN STEAM SYSTEM AND THERMAL OIL SYSTEM VALVES
VMV Manufacturer
VMV covers a total area of 55,000 square meters, has more than 400 employees, and has more than 40 inventions, utility models and appearance patents, and various professional and technical personnel account for 80%.
VMV Foundry
VMV integrates casting, R&D, production and processing, and sales.
VMV has its own foundry and has a variety of casting processes to meet the different needs of users and provide better delivery and price.
BELLOWS COMPONENT DESIGN
1.The bellows is welded to the lower end of the valve stem
2.The upper end is placed on the seal between the valve body and the bonnet
3.Form a metal sealing barrier between the atmosphere and the fluid
4.Ensure zero leakage of valve stem
SEALING TECHNOLOGY
1.Metal bellows seal and packing seal
2.Double seal structure design
3.Comply with international sealing standards
4.Three-layer sealing design can be realized under special working conditions
5.Meet the sealing safety requirements of severe media and working conditions
LOW NOISE, LOW CHATTER
1.Special internal part design (VMV patent)
2.Can effectively reduce the vibration operation of the valve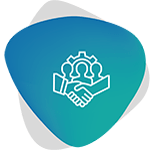 VMV MISSON
Committed to global energy saving and security
Strive for sustainable development of mankind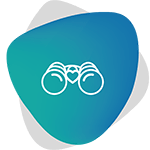 VMV VISION
To become the most respected national brand providing overall system solutions of steam and thermal
To become happiness home of achieving everyone's dream
VMV VALUES
Take responsibility
Exert all one's energies
Contribute to clients
Walk the walk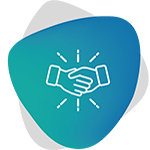 VMV SPIRIT
Integrity
Altruism
Innovation
Efficiency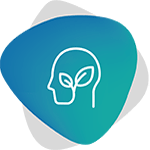 Valve World Southeast Asia Expo&Conference 2023 on October 26th-27th, VMV participated in this
Valve World Southeast Asia Expo&Conference 2023 on October 26th-27th, VMV participated in this exhibition, leading the way with high technology and…
Valve World Southeast Asia Expo & Conference 2023
Welcome to visit our booth F40 in Singapore Valve World Exhibition.